Rugs are a fabulous way to tie a space together, as well as transform your space without ever lifting a hammer. However, picking a rug can be difficult and a time-consuming activity. Join us today as we discuss the rug trends that are popular for 2019!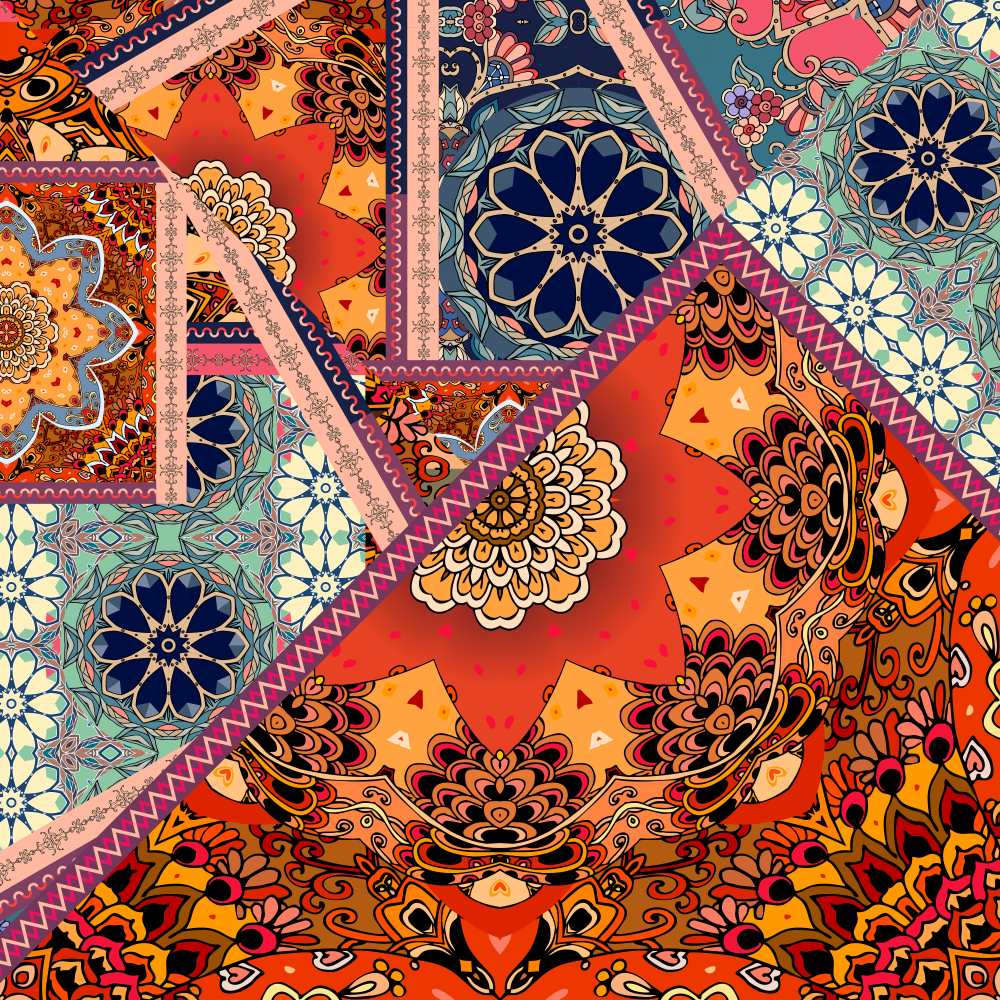 Layering Rugs
Struggling to choose just one pattern or texture? Or is your heirloom rug too small for your living room? This is why the layered look is back! It is a great way to use your existing rugs, while also having fun with textures and styles. However, it is important to get this look right. Before you begin layering rugs, consider your space. For example, a fun, bold cowhide looks great over a neutral rug, like jute or wool. This allows you to cover more area without overpowering a space.
Moroccan Rugs
Morocco's biggest exports is textiles and there is no question why! Morocco creates some of the most stunning rugs. Further, there are many types and styles of Moroccan rugs, each unique in its in origin and craftsmanship.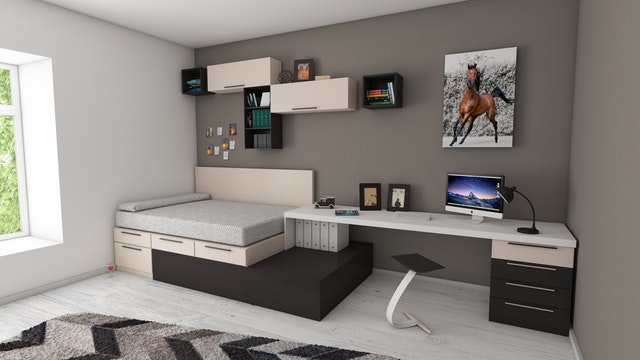 Chevron is Back!
This is a popular rug pattern that really packs a punch. Chevron is popular again in 2019 and is a great way to add texture and pattern to a room without being overpowering. Further, if you're looking to layer rugs, chevron looks fantastic with nearly every pattern. Match it with florals, stripes, even tropical patterns!
Modern Cowhide
Animal print is a trend that comes and goes in popularity and fashion. However, it has been a focal point of home design for the last few years. A modern style cowhide rug is ideal when you need to add warmth to white spaces. Man-made cowhide and sheepskin rugs are also available for the eco-conscious.
Bright and Geometric Rugs
This loud and proud trend is one we love! Bold geometric prints are in right now. Bright, patterned rugs make a big, beautiful statement in any space. These rugs are ideal for bedrooms, dining rooms, dens, or offices. Anywhere you want to pack a punch with little legwork!
While boho isn't new to the rug world, geometric patterns give us the perfect opportunity to reign in the flowy, loose feeling of the boho trend. They let you lean into the boho feeling without your décor becoming overly complicated.
Even if you don't traditionally choose bohemian décor for your home, don't overlook this trend. Geometric and boho mashups give a room an air of softness and invitation. The look works particularly well in a nursery or guest room.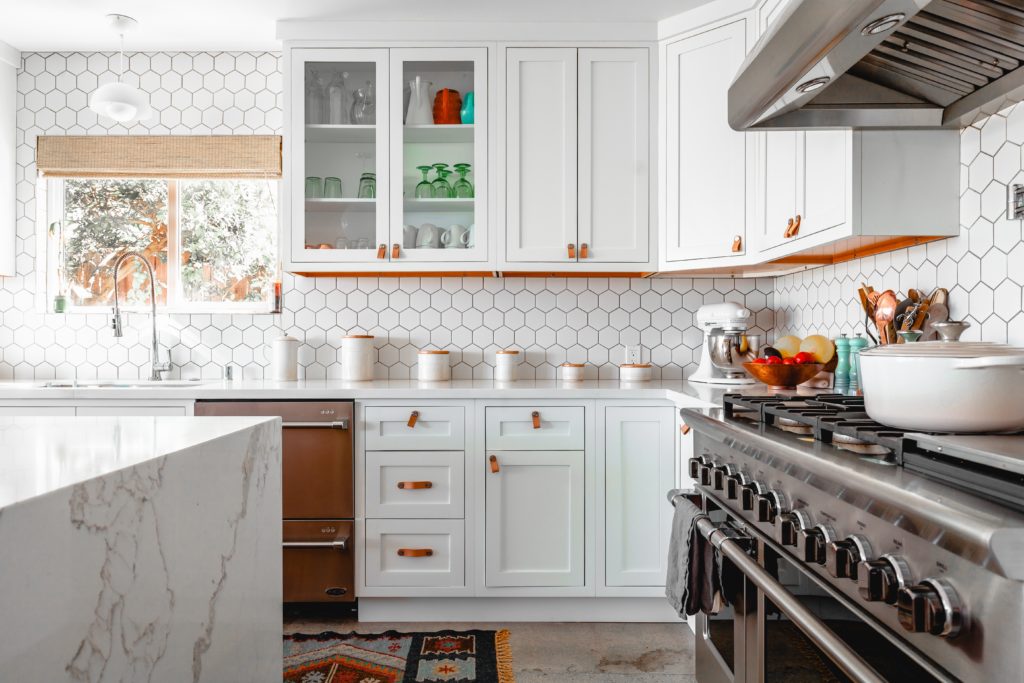 Rugs in Unlikely Spaces
While a kitchen might seem like a dangerous place for a rug, it can be a wonderful way to added colour to a neutral space. It allows you to add pattern in rooms, like kitchens, where it can be difficult to add patterns normally. And while it is important to be cautious of stains, a rug also adds much needed cushion under your feet.
Kilim Rugs
Long at the forefront of design, kilim rugs originate in Turkey, North Africa and the Balkans. They are known for their rich history and colours. Kilim rugs are bold, beautiful and timeless pieces of home décor. The perfect kilim is also a great way to add colour to a wood heavy room or to brighten a guest room.
Vintage is Back
Faded, vintage style rugs are all the rage right now. While you can buy the perfectly faded, synthetic pieces anywhere, this is a great time to restore old rugs that have been lurking in basements or storage. Give an older, faded rug a new lease on life with this trend. Older rugs that would once have been drab and dated can now give you the perfect vintage or boho feel in your home! There are best paired with modern furniture to avoid your space looking old and dated.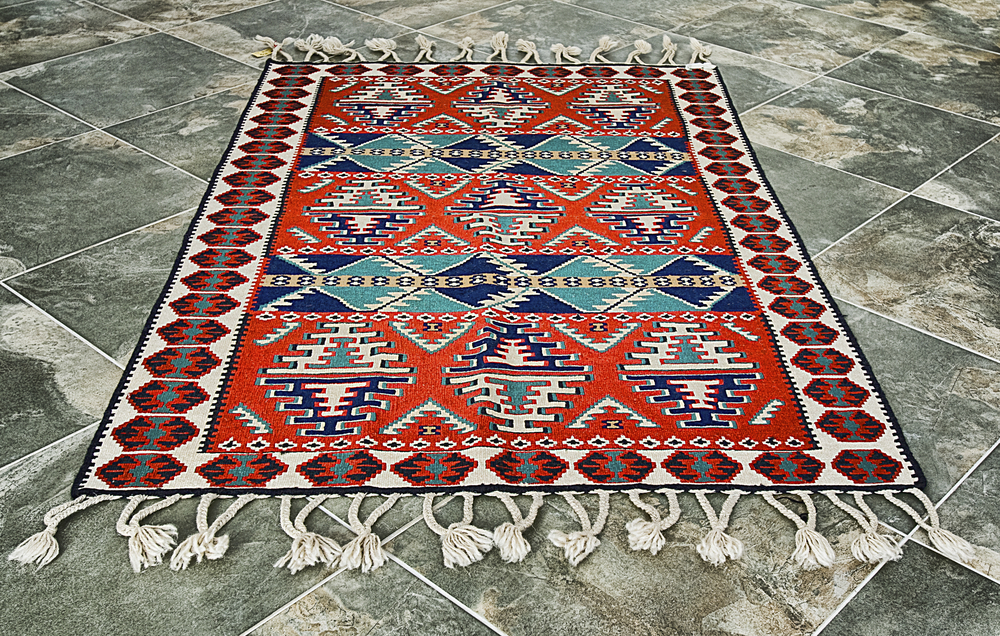 Tassels and Tufts!
Tassels are back, featured on everything from jewellery to key rings and now to rugs! It is important to carefully walk the line between playful and childish. Rugs have a long history with tassels, and they are perfect to add a little texture to your rug and your room. This extra texture on the edge of a rug can work amazingly with the layered look. Tasselled rugs also give you're the opportunity to explore different textured tassels, lengths and tufts.
Multi-texture Rugs
A multi-textured rugs don't only add intriguing designs to your space, it also makes it more interesting to walk around your home. They are also ideal for when you're torn between plush rugs and flatweave rugs. Different pile lengths also give your rug a sculptured look, allowing you to enjoy something soft and sleek.
Responsibly Sourced Rugs
This trend is fantastic and focuses on knowing where your rug is coming from and how it impacts the environment. Fair trade rugs are plentiful in the market place now, and they take the guess work out of finding an ethical rug.
Fair trade rugs ensure that every person involved in the creation of the rug is properly compensated. They also take environmental factors into account, ensuring you can pick the perfect, ethically sourced rug.
Do you need your rug professionally cleaned? Contact Woods Rug Laundry today for our convenient pick up and drop off system!