The modern rug market provides a wide variety of rugs for all modern décor styles. With rugs available in long and short pile, as well as flatweave, there is something to suit all budgets and designs. Join the team at Woods Rug Laundry as we discuss the Sisal rug.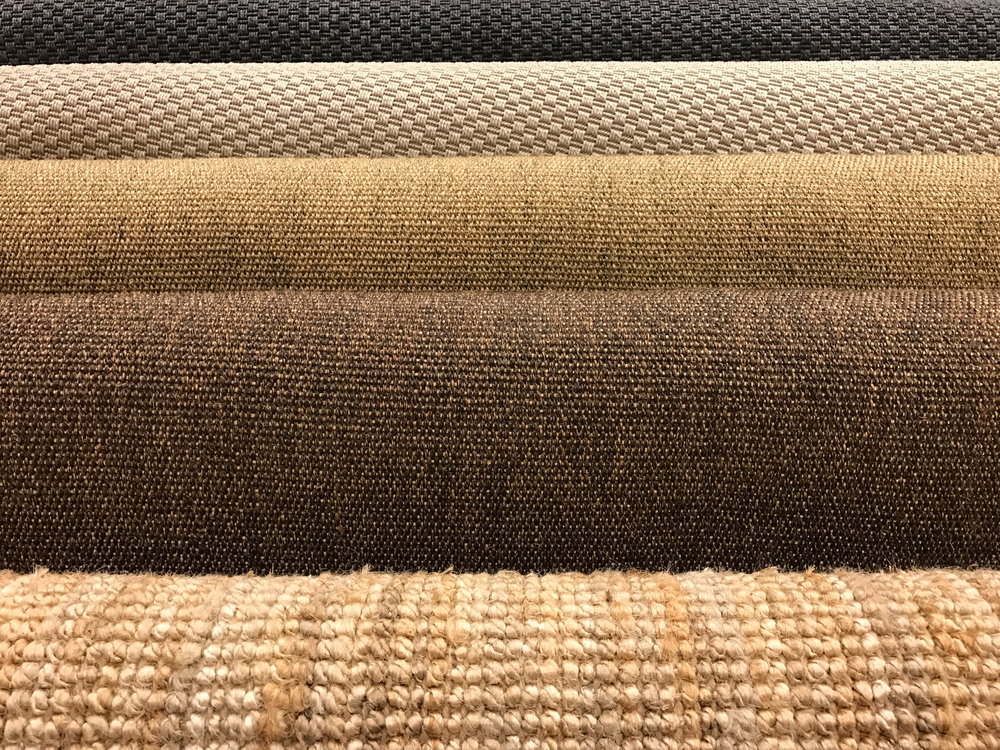 What is a Sisal Rug?
Sisal rugs are considered a natural fibre rug, which have seen a surge in popularity recently as they are a more sustainable rug. Using renewable materials, from wool to seagrass, sisal rugs are seen as a green flooring option.
However, sisal has a distinct texture, due to being a natural fibre. Sisal is often used in twine and rope making, thus it makes for a uniquely textured rug. Sisal rugs with other materials blended in can make for a more comfortable rug than raw sisal.
Due to the rougher properties of sisal, they are often better suited for high traffic areas. However, because they are susceptible to stains, they are not ideal for areas – like children's rooms or kitchens – where spills are likely to occur.
Sisal rugs can last around 15 years or longer, depending on where they are placed, the amount of traffic they receive, how much moisture they are exposed to and if anything is spilled on them. As a result, if you want your rug to last, you will need to avoid direct contact with water, condensation, food, liquid, spills, dirt, or grease exposure to your rug.
Further, the kind of binding used on your sisal rug is also important. Cotton and linen bindings may need to be replaced, especially if the binding is in a lighter tone or in a high traffic area.
What is a Sisal Rug Made From?
Sisal rugs are generally made from natural fibres, specifically sisal, to weave the rug. This is used over traditional fibres like wool.
What is Sisal?
Sisal is primarily made from the fibres of the sisal plant, a kind of agave plant grown mainly in Brazil. It is an incredibly durable flooring option, and the look is prized as well. As a natural fibre, sisal also has a distinct tan, beige and cream colour. Sisal also holds dye well and weaves well for a unique look.
What is Sisal Wool?
Sisal wool is a blend between wool and sisal, creating a softer feeling rug, but with the look, texture and durability of a traditional sisal rug.
Where Should Natural Fibre Flooring be used Indoors?
Sisal or natural fibre rugs, can be used in just about every room. As we suggested before, it is best to avoid rooms where spills are likely to occur. However other rooms, like living rooms, family rooms, entry halls, studies, etc are ideal for sisal rugs.
Can Natural Fibre Rugs be used Outdoors?
Sisal rugs are for indoor use only. As a result, they should only be sued in covered areas, where they can be protected from the elements. Sisal rugs should not be exposed to rainfall or be saturated by water.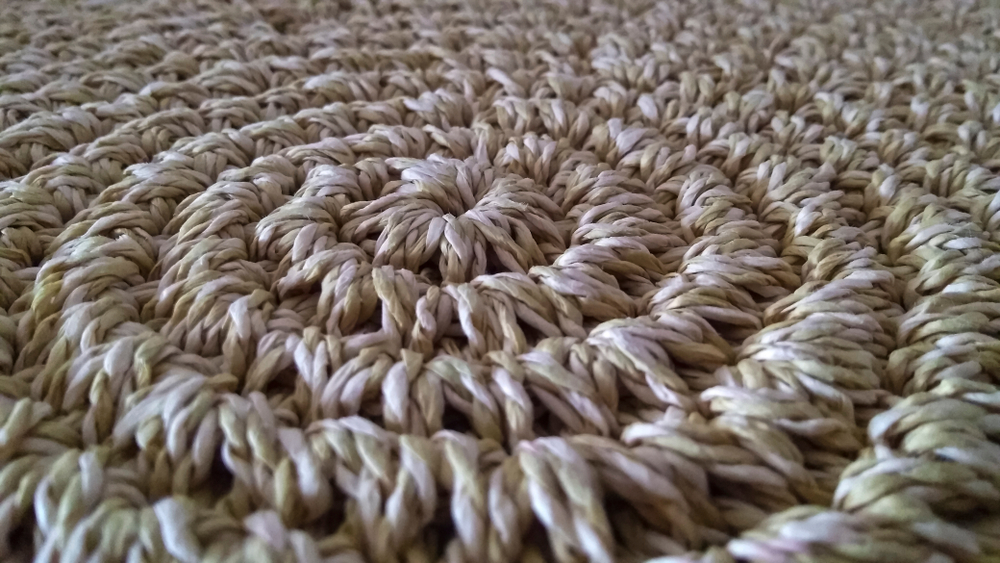 What is the Difference Between a Sisal and a Jute Rug?
Like sisal, jute is a plant fibre that can be spun into coarse, strong threads. The best jute comes from the Bengal Delta Plain, mostly in Bangladesh and India. Unlike sisal, jute in long, soft and shiny, with a similar texture to cotton.
How Do You Clean a Sisal Rug?
Caring for a sisal rug requires careful treatment to avoid damaging the rug fibres. They need to be cleaned by hand and vacuumed gently to avoid irreparable damage. Anything more than day-to-day cleaning should be done by professional rug cleaners.
Any visible or loose dirt should be vacuumed up with a strong brush suction vacuum. Frequent vacuuming will help increase the life of your rug by preventing dirt and dust building up.
Sisals are very prone to staining. If your sisal does have something spilled on it, blot the stain quickly to take off any excess liquid. Do not rub the stain as this will drive it deeper.
Once this is done, you should book your sisal rug into a professional cleaner as soon as possible. Because traditional sisal rugs use a range of natural and artificial dyes it can be dangerous to use off-the-shelf cleaners as these can cause dye run and damage. A professional cleaner can spot test and carefully clean a delicate kilim rug in order to prevent dye-run occurring.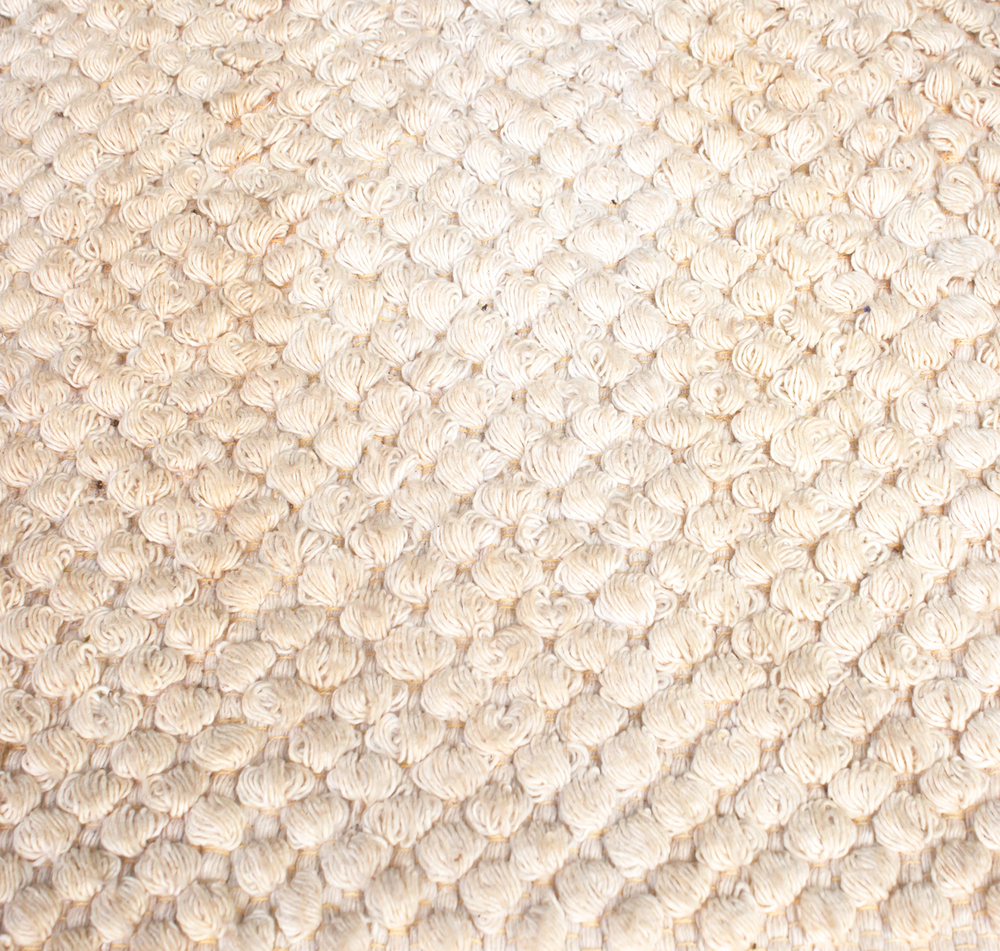 Vacuuming Bound Sisal Rugs
It is very important to be careful when vacuuming bound sisal rugs. Do not let the vacuum sit on top of the binding or catch the corner of the rug. Always vacuum in the direction the binding is sewn so it is not pulled from the rug.
Do you have a kilim rug that needs cleaning? Contact the team at Woods Rug Laundry today for more information on our professional rug cleaning services!