How much does it cost to clean a rug?
A rug is a great addition to any room and décor. From modern, scandi, to industrial, a rug can suit any room. However, foot traffic and wear, stains, dust, dirt and more, your rug will need cleaning. Rugs in high traffic areas, especially, need to be cleaned at least once a year. So today we will look at the cost of cleaning your rug.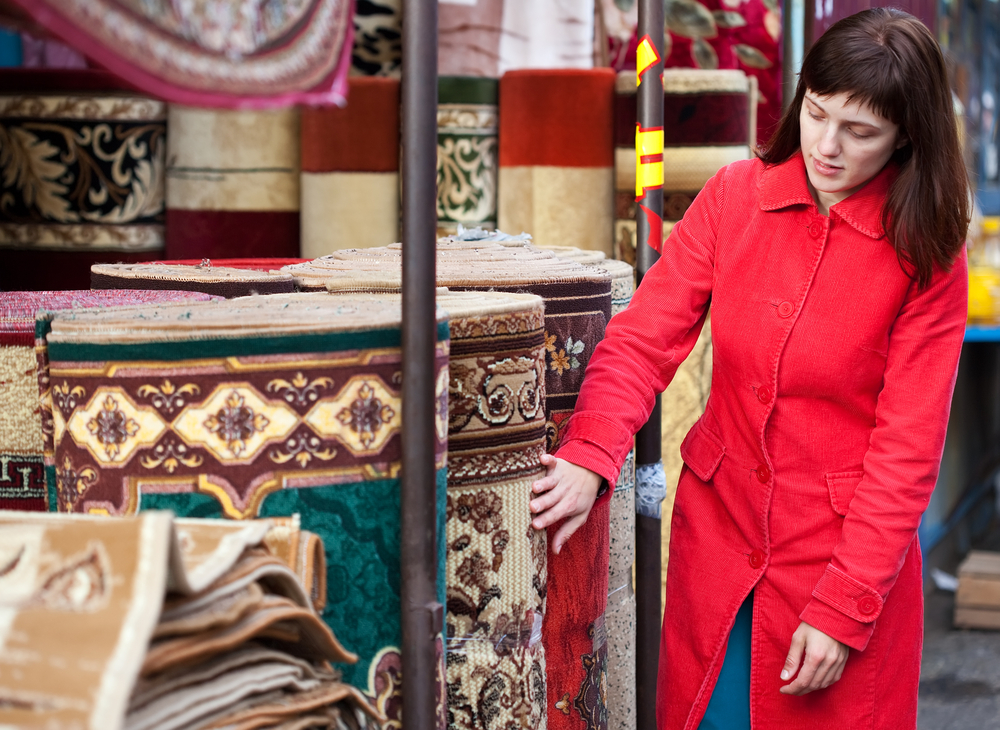 Rug Size Cost
The most common way professional rug cleaning services will charge is by the square metre. When you work with Woods Rug Laundry our pricing begins at $28 per square metre. This means the average, large living room rug would only cost around $160-200 to clean!
Rug Material
The material or fibre your rug is made from can be a variable in the cost of your rug cleaning. Synthetic rugs can be easier to clean sometimes, depending on the type of synthetic fibre. Natural fibre rugs, like wool, are also easier to clean as they react well to the cleaning process. However, delicate fibres like silk do require a more specialised process that may cost more. Finally, older and more delicate rugs also need more specialised care and handling, meaning a slightly higher fee.
If you are unsure if your rug would need more careful handling, fill out one of our enquiry forms for a quote!

Rug Cleaning Methods
At Woods, our cleaning method involves a careful, seven step process:
Step One: Inspection and Analysis
First and most importantly, we carefully inspect all rugs to note the exact cleaning requirements of each rug. As a result, we take into consideration the type of fibre the rug is constructed from. Rugs are tested for the colour fastness of the dyes, and specific stains and odours are noted. If urine is detected you will be contacted with a quotation for urine treatment (this is an additional cost on top of the cleaning cost for your rug).
Step Two: Dust and Dirt Removal
Prior to cleaning, all rugs are thoroughly vacuumed and agitated to remove as much dry soil as possible.
Step Three: Pre-Spray
All rugs are pre-treated for stains and odours. Our cleaning solutions are water based and bio-degradable, and as close to ph-neutral as possible.
Step Four: Rotary Shampoo
Our technicians then apply shampoo which is gently massaged into the rug using a rotary machine. This step assists in the removal of dirt and stains.
Step Five: Rinsing/Wringer
Once shampooed, the rug is then passed through our state-of-the-art rinsing machine. Soft jets of cold water wash away the dirt particles and shampoo. The wringer then removes the excess moisture from the rug.
Step Six: Drying and De-Humidifying
Rugs are then hung in our climate-controlled drying room. All rugs are moisture tested using moisture meters before being removed from the drying room. Drying may take up to 48 hours depending on the composition of the rug.
Step Seven: Final Phase
Fringes are hand-cleaned, and rugs are inspected for any other areas requiring attention. Rugs are then vacuumed and groomed (silk rugs are treated in special proprietary ways to ensure that the genuine silk finish and feel is retained). Finally, they are then rolled ready for your collection or delivery.
Travel Costs
Professional rug cleaners do not clean rugs in your home. This is because homes are not set up to adequate drain water and dry rugs properly this leads to further damage to the rug like rot and mould, and can cause damage to your floors. As a result, proper professional rug cleaners will always clean your rug off-site, in appropriately set up facilities -like that run by Woods Rug Laundry.
Woods offers a pick up and delivery service in Melbourne for $25 each way and $50 each way for homes outside the Metropolitan area.
If you are looking for professional rug cleaning in Melbourne, contact the team at Woods Rug Laundry today!