With so many of still at home and constant lockdown, it isn't a surprise that online shopping has boomed in 2020 and 2021. And thanks to government restrictions, this isn't changing in a hurry. When it comes to buying a new rug for your home, online is the only way to go for now. Below are our top reason for online rug shopping during COVID.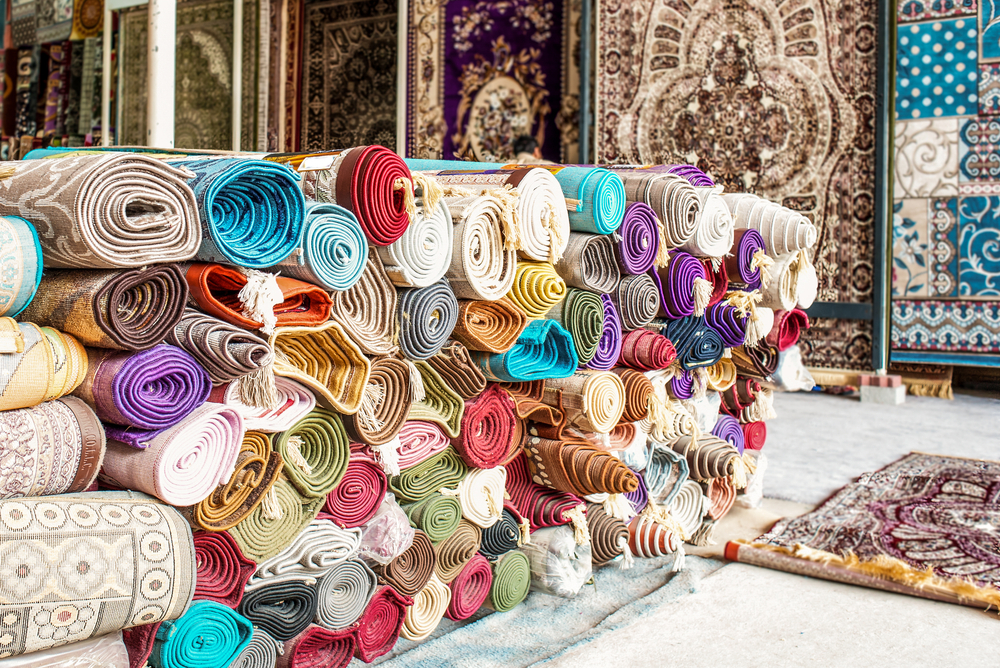 Range of Choice
The internet is a vast marketplace. As such, the range of rug choice can be almost overwhelming. But if you have a particular look, style, or quality in mind, then you are bound to find it on the internet. Some online suppliers will offer a wide range of affordable rugs, all in one place. This can help narrow down your choice in a convenient manner, especially when all your choices are there at your fingertips. The only drawback is actually having too much choice!
Available Experts
To offset the confusion of too many choices, you have easy access to online experts. Most if not all suppliers and manufacturers online will have some sort of expert to help walk you through your choices. They can help you choose which rug is the right option for your room, décor, and space. When you can't go down to your local rug store, finding an expert online can help you continue your home renovations can continue despite the lockdowns.
Convenience
Shopping online is, of course, extremely convenient. Buying a rug take a matter of seconds. All you need is a smartphone, tablet, laptop, or PC, as well as a payment method and an internet connection. Just like any shopping online, as long as you have your measurements, and you check your colours, then it is extremely easy to shop online. Not only is it convenient, it is easy to make your purchase – and then all you have to do is wait until your rug arrives.
Finding the Right Measurement
Once you've decided where you want to place your rug, make sure you measure the dimensions properly. This is crucial when deciding what size rug you need to buy. There are three ways you can use a rug in a living room:
No legs or furniture on the rug
Front legs of furniture on the rug
All legs of the furniture on the rug
Once you're sure which style you want to go with, use a measuring tape to measure the dimensions of your rug accordingly.
Choose the Right Rug Material
Rugs come is a wide range of natural and synthetic materials. It is important to know a little about them in order to make the right choice for your space when buying rugs online.
Wool
Wool is the most common material used to make rugs. It is extremely durable, soft, and stain-resistant. This on one of the most preferred choices for those looking for area rugs for long term use and areas with high traffic.
Cotton
Cotton rugs are one of the easiest rugs to maintain and clean. They are long-lasting and can add a great look and texture to your space. Avoid using them in high traffic areas as they tend to wear out easily.
Silk
Silk is one of the most premium material used in rugs. It is lustrous and smooth. They are one of the most valuable types of rugs on the market and are perfect for bedrooms or studies.
Natural Materials
Jute, sisal and hemp, often known as natural material rugs, are often more coarse than other rugs. So don't expect softness or warmth from them like wool, cotton or silk. They are ideal, instead, for patios and verandas.
Bamboo Silk
Bamboo silk is a great alternate to silk, this yarn is made from the bamboo plant and give the same kind of lustre and smoothness. It is also cheaper than silk and is an environmentally friendly alternative to silk with the same effect.
Choosing the Right Construction
Finally, the construction variety of the rug is another important factor to consider when buying rugs online. The most popular include:
Hand-Knotted
Hand knotted rugs are made by the most skilled carpet weavers, one knot at a time, using ancient techniques. These carpets are of great quality and are masterpieces. Each hand knotted rug is unique. These rugs tend to have a flatter pile and a higher density of knots per square inch.
Hand-Tufted
A hand-tufted rug starts as a canvas stretched on a frame. A tufting tool is used to punch strands of yarn into the canvas with the design trace on it. The process is not as intensive or time-consuming as hand-knotted rugs. The fringe is often added by gluing or sewing to finish the carpet.
Flatweave
Flatweave rugs are constructed without including any knots at all. The parallel running fibres make the length of the rug (the warp) and those that run the width of the rug (the weft) making up the whole surface of the rug.
Once you've made all your decisions, you will be ready to buy your rug online! And when your rug needs cleaning, contact the team at Woods Rug Laundry today! Our expert team can clean your rug and bring it back to life!