It's easy to see how the Australian lifestyle has influenced how we design and decorate our homes. We routinely blur the boundary between indoor and outdoor spaces.
However, it can be tricky to find a rug that suits your décor and our hot, Australian climate. But a well-chosen rug can add design flair and add comfort to your home all year round. A rug provides much needed insultation in both summer and winter – keeping your home warm in winter and keeping hot air out in summer.
Today we're going to discuss how to find the perfect summer rugs for your home and design style!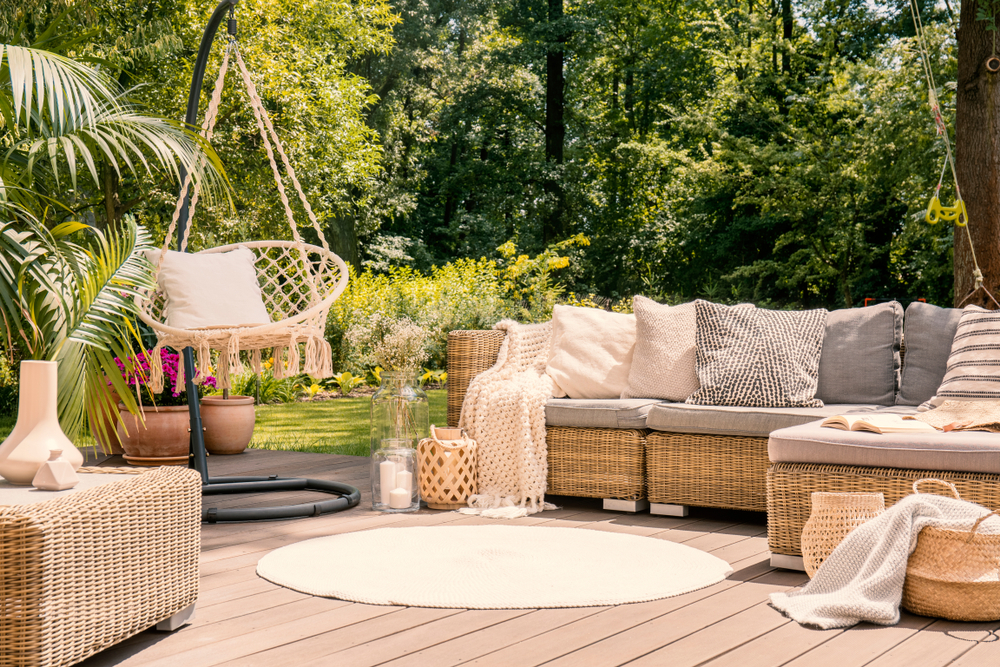 Seasonal Rugs and Layering Rugs
Rugs make a beautiful addition to your home all year round. As a result, it helps to pick a rug that is going to work in the cold months as well as in summer.
Or you can try your hand at rug layering if you want to create a warmer, plush feel over winter. It also allows you to transition between the seasons easily and beautifully. You can start with a larger scale summer rug (in natural fibres like jute or a flatweave style) and then layer a plusher rug during the winter. You can go to town with mixing and matching designs, colours, textures, and contrasts.
Not only does this create a high impact design that takes your room to a whole new level, but also gives you the plush feeling you want in summer without completely swapping out your rugs!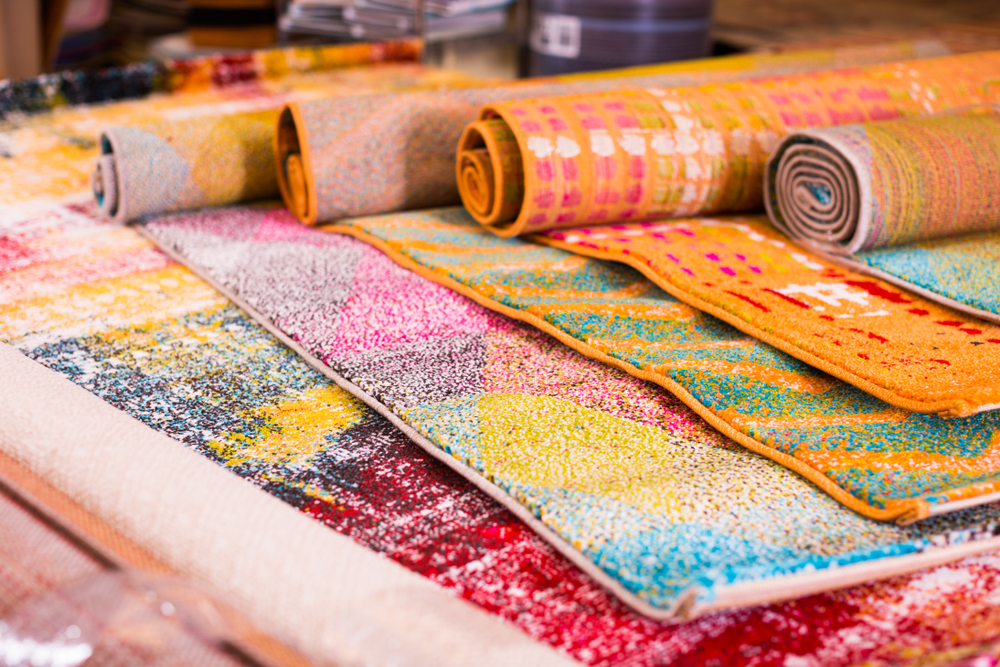 Colours and Patterns for Summer Rugs
If you're looking for a summer rug, then focus on bringing in patterns inspired by nature and organic colour palettes. Consider ocean-inspired tones, sandy beige, calming blues, and stone grey for a coastal feel.
For a more refined design look, choose some luxe touches and design elements. Popular at the moment are colours and textures that emulate the raw beauty of nature, like natural toned wool, cotton, and jute.
Finally, you can consider vibrant colours with contemporary and tribal inspired designs. Choose colours in orange, blue, and magenta to give life to your room!
Jute Summer Rugs
Jute is a long-time favourite, especially for beach front homes. Gorgeous, natural style jute has a lustrous golden tan colour and they add an element of refined nature to your space.
Woven in low-profile styles from eco-friendly jute, they come in a diverse range of sizes, shapes, and textures. Jute is a durable, hard-wearing fibre that holds up well in busy spots of the home and under furniture. It is also easy to clean!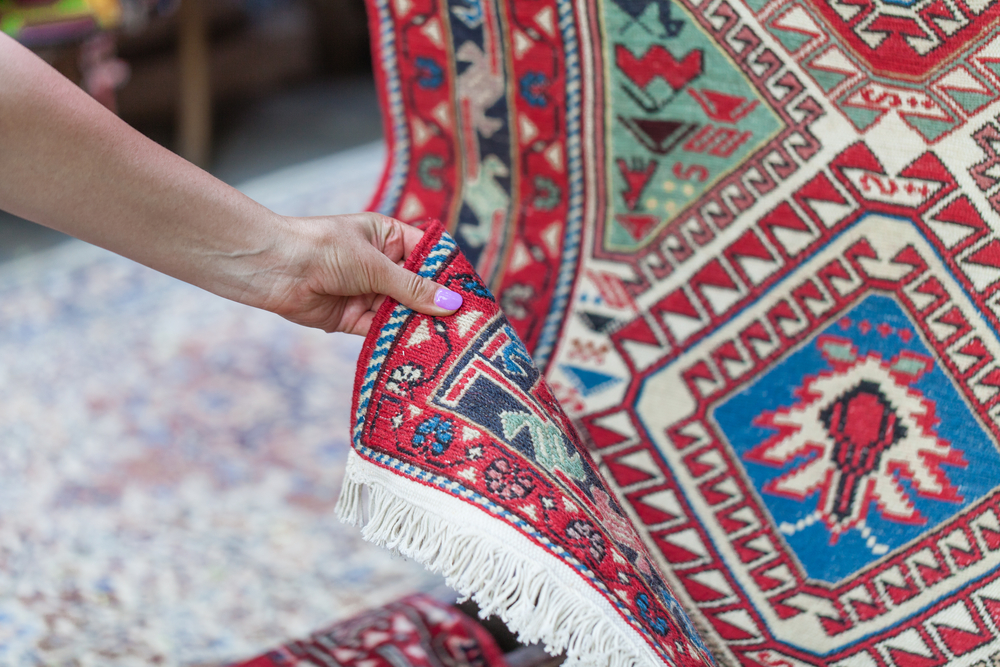 Natural Wool or Cotton Summer Rugs
As the temperature rises, we swap our warm winter clothes for breathable cotton and linen. And the same can go for rugs! Cotton and wool rugs are the perfect choice when you don't want to sacrifice that lush, soft feel under your feet.
For summer, we recommend a short pile or flatweave rug style to keep you cool and comfortable as the days get hotter. Further, wool and cotton are great all year round, meaning you don't have to worry about switching your rugs in and out. Wool and cotton also come in a wide variety of colours, patterns, and styles, meaning you can find the best fit for your décor!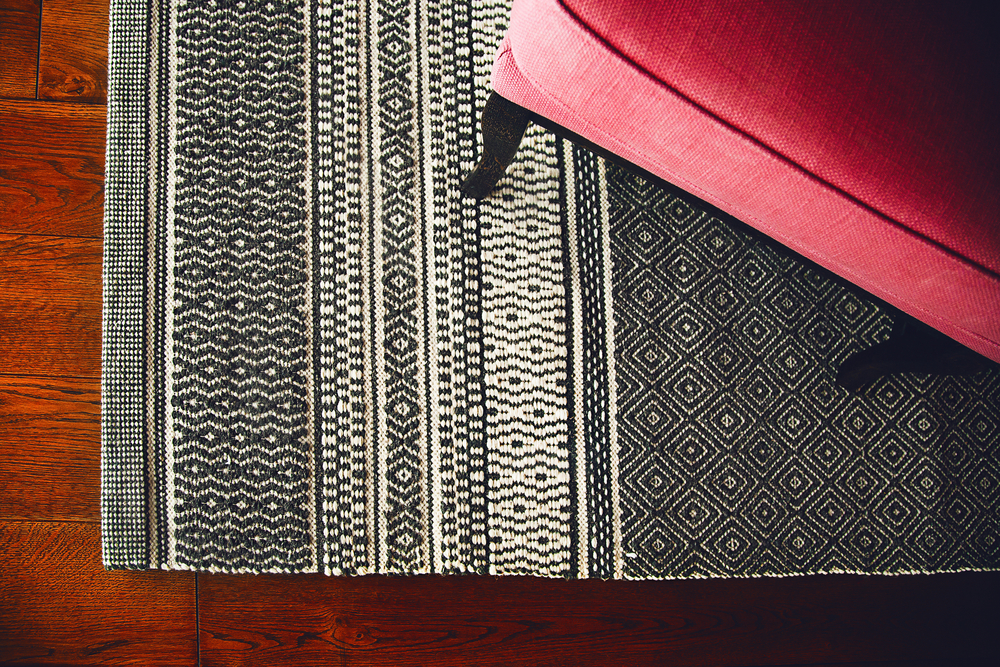 Nylon and Polypropylene
Synthetic rugs are great for those on a budget and who are looking to spend more time outdoors and less time cleaning indoors over summer! Nylon and Polypropylene rugs are super hard wearing and can be more stain resistant than natural fibre rugs. They are great for high traffic areas, kid's rooms, and rooms where pets are allowed.
Synthetic rugs, however, are hard to clean and are often cheaper to replace than pay for cleaning. As a result, they're not great options for those wanting to be eco-friendly.
Outdoor Summer Rugs
As Australians continue to blur the line between indoor and outdoor living, there has been a rise in the use of outdoor rugs. Traditionally, rugs are the last thing we consider for our outdoor spaces. However, a well-selected outdoor rug not only adds a pop of colour and texture, it also helps you zone your outdoor spaces.
Synthetic rugs and ones specifically made for outdoor uses are wonderful for outdoor design. They can take harsh Australian elements, are hard wearing, and durable for all your entertainment needs! They are the perfect way to add a little luxury to your summer lifestyle. But, like other synthetic products, they can be more expensive to clean than to replace, so they might not be the right choice for those who are ecologically conscious. However, some outdoor rugs are made from recycled products, which makes enjoying your new, luxurious, outdoor spaces all the sweeter.
Want to get your rugs cleaned for the summer months? Contact the team at Woods Rug Laundry today and enjoy our pick up and delivery system!