With more people than ever living in apartments and high density living, noise reduction becomes a top priority. And if you live in a rental, it is impossible to lay carpet or insulation to reduce noise. Annoying or loud noises can be irritating and ruin your peace and quiet after work or on the weekends. What is a good compromise? Join Woods Rug Laundry as we discuss how you can reduce noise in your home.
Evaluate Your Whole Room
Apartment, high density, and rental living can make life easier as you live with fewer possessions. However empty spaces love to amplify sound. The less that fills the space, the more exterior and interior sound will bounce. The next time you are in a restaurant, and have a hard time hearing, look around. It is highly likely that the floors and walls are hard surfaces. As a result, all sounds made are just bouncing around without absorption.
Sound is transmitted by the vibration of air molecules, so if you are surrounded by hard surfaces, sound is reflected back into the room.
If your furniture is hard and minimalistic, you could replace it with plush furnishings. However, if you aren't keen to replace all your furniture and can't lay carpet, there are other options. This includes rugs, and rug pads.
Do Rugs Really Reduce Sound?
While natural stone, polished cement or hard wood may look beautiful, they will increase noise levels in your home. Hard surface floors reflect interior sounds, raising the ambience levels. If you can't roll out wall-to-wall carpeting, laying down stunning, sound-absorbing décor is perfect!
Rugs are a fun, easy way to reduce noise in an apartment while adding interest and value to your room. Your shoes and furniture tend to make less noise on rugs. Choose a thicker rug over a thinner one for the best soundproofing result. Adding a rug can also reduce the noise coming from your apartment or home that neighbours might hear. It is also important to note that wool rugs can reduce noise up to 46%, making them an ideal and stylish solution to your noise issues.
Further, the best option for rugs is a cut-pile with a fuzzy top, as opposed to loop pile. Adding area rugs and runners to high traffic areas – including entrances and hallways – easily reduces footstep echoing throughout the room and bleeding out into other homes or apartments.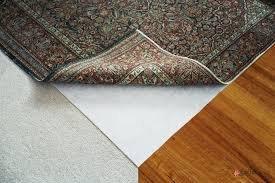 Is a Rug Pad Important?
While you don't always need a rug pad with a rug, it will improve the sound reduction in a room. Not only do they make your rug softer underfoot, but you can achieve up to 50-70% noise reduction. Rug pads are also great safety features, preventing the rug from slipping under foot. As a result, your rug not only stays in place in your space, but also reduces noise. As with rugs, the thicker the pad, the better.
A rug pad is also always recommended for those living in apartments with neighbours beneath them. Like carpet underlays, rug pads are generally made from some kind of memory foam. This makes them more comfortable and sound absorbent. Rug pads are also designed to blend well beneath a rug and can be customised to properly fit under your rug. This means you won't be sacrificing your décor. Rug pads also come in eco-conscious choices, like recycled rubber.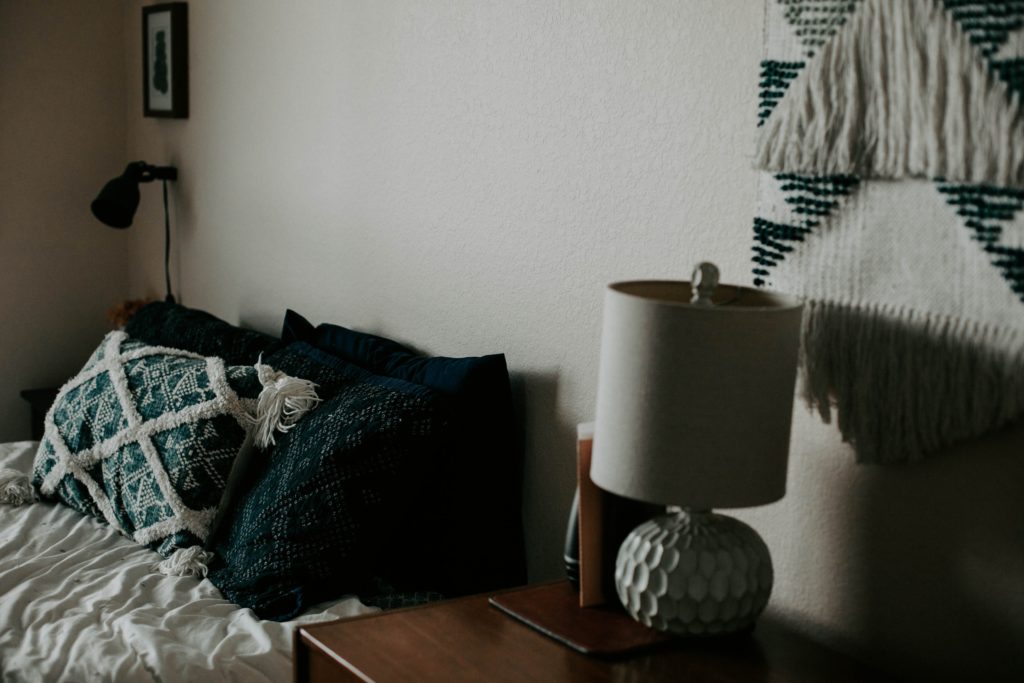 What about Wall Hangings?
Many people enjoy hanging their rugs, as much as using them on the floor. Wall mounting rugs is best for silk rugs and other delicate fibres that can be damaged by foot traffic. Wall mounting rugs is also a fantastic way to sound proof a room. Hanging these beautiful pieces not only transforms your space, it also reduces sound from your home or apartment, and from your neighbours.
Ensure, if you're renting, that you wall mount using easily removed tabs, so you can not only soundproof and get your deposit back.
You don't have to live in a noisy apartment or home anymore. With simple décor options, you can reduce the noise you make and help muffle noise from your neighbours. Enjoy less stress and aggravation with the simple addition of rugs and rug pads.
If you need help keeping your new rugs clean, contact the team at Woods Rug Laundry today. We also offer an easy pick up and drop off system for your rug, for your convenience. Contact us now!