Rugs are a gorgeous, and time honoured, way of combining all elements of your interior design. Without something to contain them, furniture can look strange and adrift in a room or large space. This is why rugs are a beautiful and valuable asset in your space. But what if your space is too large for a single room? How do you coordinate multiple rugs in a room? Do rugs need to match? Woods Rug Laundry has tips to help your interior design journey!
Should I Mix Rugs?
For some people, using the same rug in a room or throughout the house can feel boring or aesthetically limiting. But mixing rugs in a room can seem daunting. But mixing rugs is actually easier than it seems.
The thing to remember, when you have several rugs in view of each other, it is important to think about how they look together. You can start with a natural rug and work up from there.
Varying the size and scale of patterns in a room can work as well. Using a large-scale pattern can help balance a out a busier, smaller print. Linear designs match well with traditional, oriental designs.
Struggling with matching patterns or worried about your space looking too chaotic? Try having a common colour across all your rugs. Using solid colours, as well, can help keep a space balanced.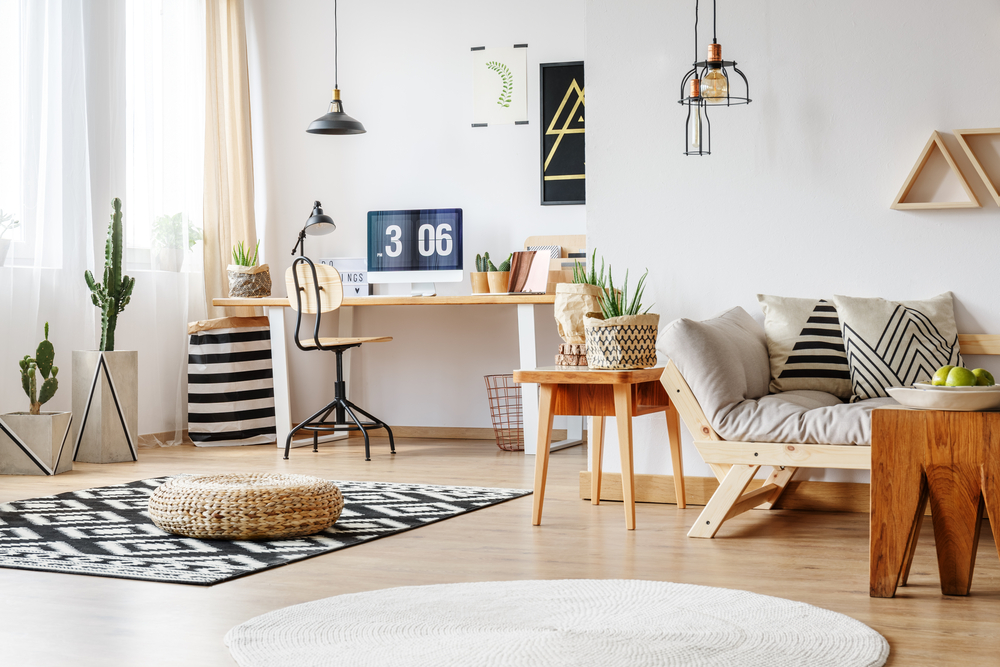 Using Different Shaped Rugs
Using rugs that are different sizes or shapes creates a stunning, visual interest in a room. It also keeps your floor coverings from competing with each other in a space. Using different sizes also help in rooms with overlapping rugs. It creates interest without looking cluttered. This is especially good for boho designs.
Create Interest with Different Textures!
If you don't want to use the same rug, or struggle with patterns, what about different textures? If one rug is patterned, try matching it with a more textural rug. Matching a bold pattern with a neutral, woven rug in the same colour, to tie a space together.
Further, using different textures or piles can create designated spaces in a room, as well as change the mood. A thick pile rug can make a lounge room look warm and comfortable, while a patterned rug in a connected kitchen can brighten the space.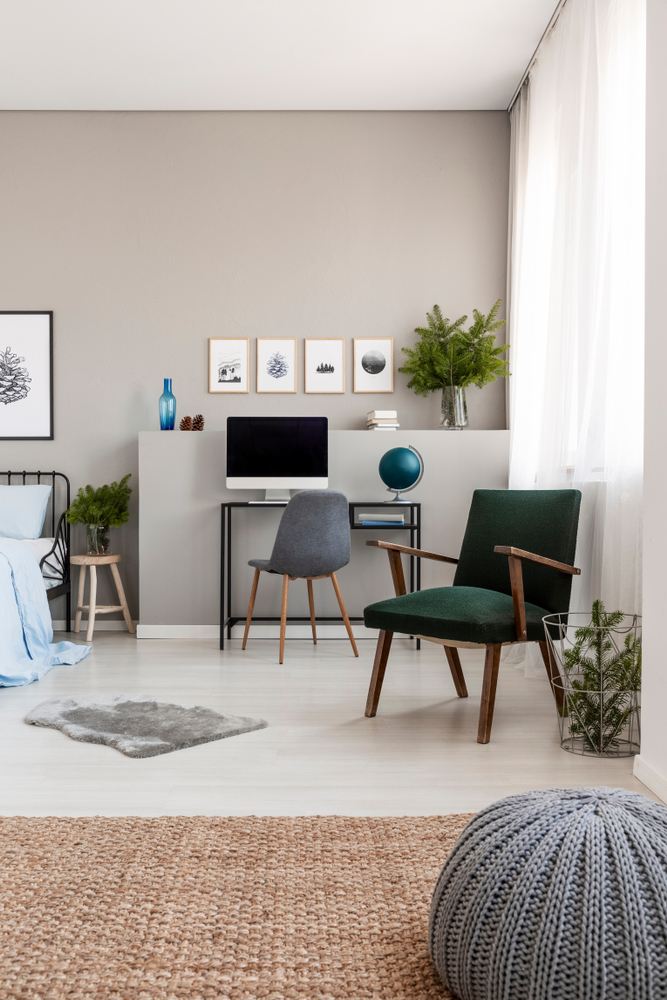 Can I Use the Same Rug in a Room?
When you have several rugs in a common space, the easiest approach is using matching rugs. However, if you worry matching rugs is too predictable and safe, why not try a more unusual looking rug.
Having a bold, graphic pattern or a distinct colour, or even a similar pile, can avoid issues with repetition or avoid overwhelming a space.
You can also mix up the colour palette in each different room. Don't just replicate your living room design in your dining room. By doing this you create a gorgeous but harmonious design.
Using the same rug in a room or throughout a house is easiest done with more neutral colours, textures and patterns. Bigger, louder patterns can make it harder to design different spaces.
Choose a Look That's Right for Your Space
It can be difficult to match rugs or patterns in a space if your space isn't right. It is always easier to work with multiple patterns or textures, if your home has good bones. Wood floors, large windows, or clean, modern look furniture all helps to create a cohesive design.
Designed the perfect room but need your rugs cleaned? Contact the team at Woods Rug Laundry today! We work with everything from silk rugs to traditional, antique rugs to synthetic rugs. We also provide home pick up and delivery of your rug, so you won't have to lift a finger! Call us now for all your rug cleaning needs!