Rugs, especially Persian rugs and antique rugs, need plenty of tender love and care. After all, they are an investment, often costing a lot of money. And you don't want that money going down the drain. Today we're going to discuss why you need to clean Persian rugs and how to preserve them for years to come.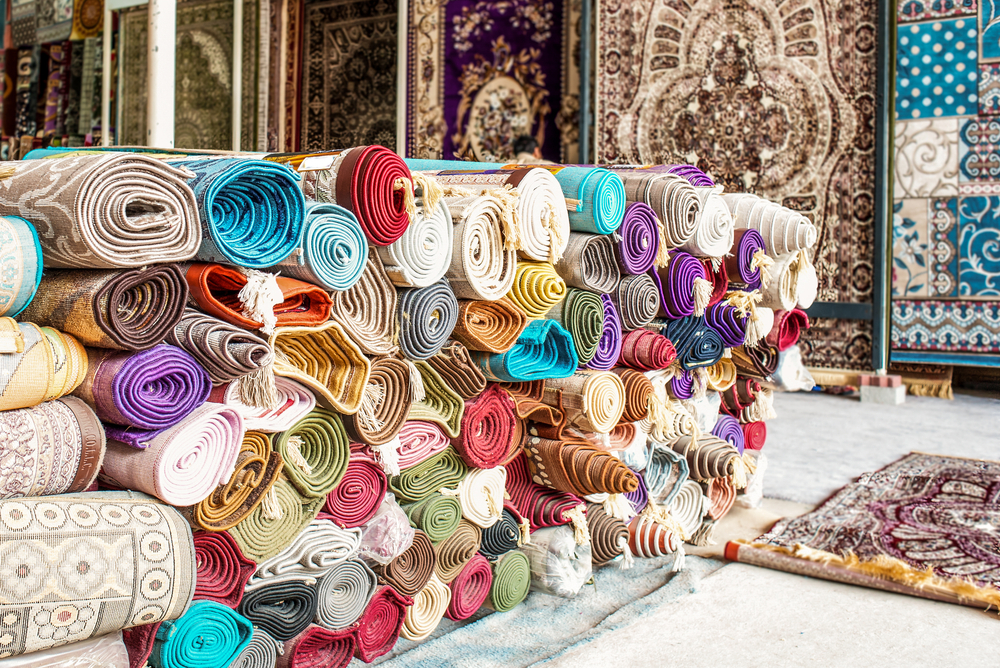 Can Persian Rugs Be Cleaned?
Yes! Like all rugs, Persian rugs can be cleaned. However, it is important to ensure you have a professional service, like Woods Rug Laundry, clean your rugs. Home cleaning solutions and online "hacks" can actually cause more damage. Off-the-shelf cleaning solutions can damage the fibres and cause the dye to run as they are not formulated for delicate fibres. If you have damaged your rug with hacks or home cleaning/off-the-shelf products, it is difficult, or even unlikely, that a professional can clean and repair it.
A professional rug cleaning service can clean your Persian rug with the care it requires. They spot test all rugs first, and check for dye-fastness. They then use ecologically sound products to clean your rug, before drying, grooming and packing it to return to you.
Can You Steam Clean Oriental Rugs?
We do not recommend steam cleaning rugs. While steam cleaning is a traditional carpet cleaning method, it can actually cause significant damage to antique rugs. You should never clean your rugs like you would your carpet.
Steam cleaning deposits a large amount of water into a rug, where it settles into the fibres and pockets. This water has no escape and few homes have the facilities to dry a rug properly. Leaving a wet rug on your floor not only leaves your rug open to dry rot and mould, it can also cause damage to your flooring. And, finally, the smell of wet dog will be difficult to get out of your house.
Carpets are, generally, made of synthetic or facing fibres, that allow carpet cleaners to easily deposit and remove water through the steam cleaning process. Most rugs, however, are made entirely from all-natural materials like wool. Wool is a complex fibre with scaling that can trap both water and soil. By mixing water into your rug and leaving it to settle in the dry-cleaning process, you might find your rug is getting dirtier. This is because the soil has turned to mud and will be more difficult to move.
Professional cleaners can pass your rug through industrial wringers and drying rooms in order to remove all the moisture from a rug. This prevents dry rot and other water damage issues.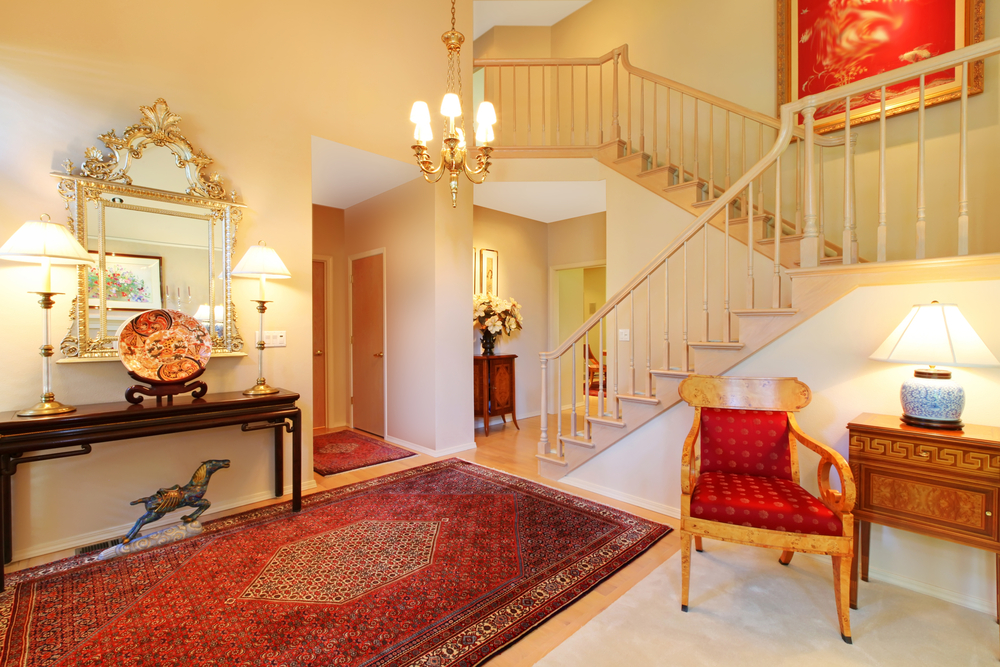 How Much Does It Cost to Clean an Oriental Rug?
Most professional rug cleaners will charge you by square metre. Woods Rug Cleaning, for example, charges $30 per square metre to clean Persian rugs. However, too many people attempt to clean their rugs at home, using cheaper off-the-shelf products and internet hacks.
However, as we discussed before, these can cause damage to your rug. This means you will need to spend more to restore and repair your rug than you would have to have it professionally cleaned in the first place.
How Often Should You Clean Persian Rugs?
To keep your investment pristine, we recommend you get your Persian rug cleaned at least once a year. If you rug is in a high traffic area, then you may need to have your rug professionally cleaned more often.
To ensure your rug stays in its freshly cleaned state, as long as possible, we also recommend regular, gentle vacuuming at home.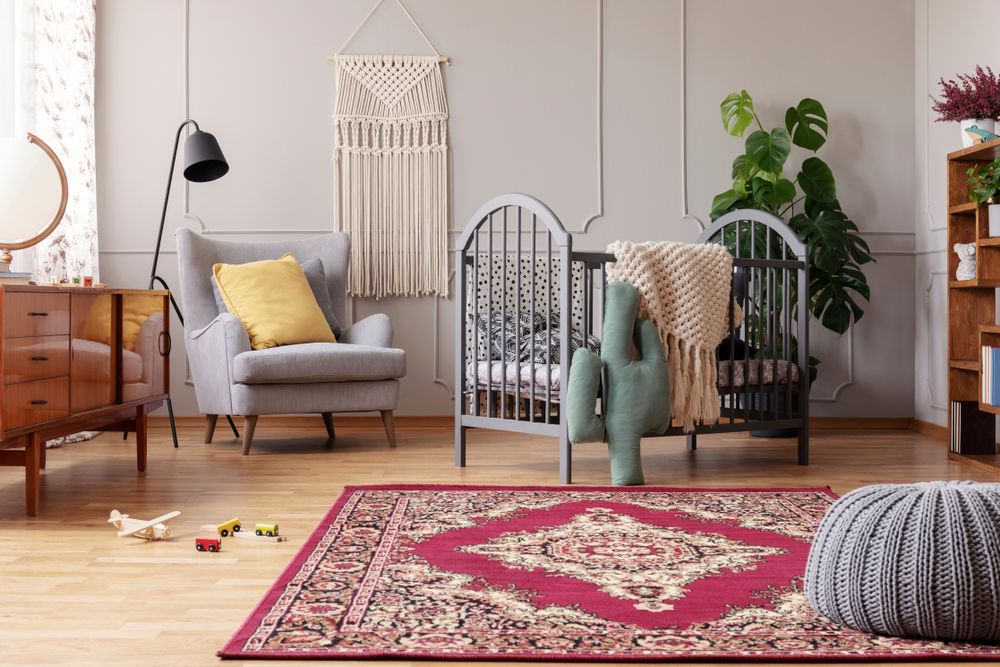 Home Care for Oriental Rugs
A wool rug, like a Persian rug, can hold kilos of dirt before it even begins to look dirty. This is due to the fact that wool fibres have microscopic scales that can hold incredible amounts of dirt. Further, the way a rug is woven can create tiny pockets that hold dirt.
To keep your rug vibrant, you need to vacuum regularly, at least once a week. You also need to lift your rug and vacuum underneath it. Dirt and grit can get trapped between the rug backing and the floor. As you walk over the rug, the fibres grind into the dirt and grit, wearing away the rug backing like sandpaper. Ensure you vacuum the front and back of your rug, and floor, at least once a week to ensure your rug is stunning for years to come.
Concerned about your Persian rug? Looking for a professional cleaner who will treat your rug with the care and respect it deserves? Contact the team at Woods Rug Laundry today or use our online booking form. We also have a quote request form so you can request a quote for your rug, before submitting a booking. Our team also offers a convenient pickup and drop off service for your rug.