It's that time of the year again! Summer always brings to mind long, warm days with family and friends, eating, entertaining and relaxing. But with family home over the summer, and plenty of guests visiting, your rug can take a beating. And the last thing you want to do is clean while the rest of the family is having fun! This is why the team at Wood's Rug Laundry has put together our handy list of 5 tips to keep your rug clean over summer!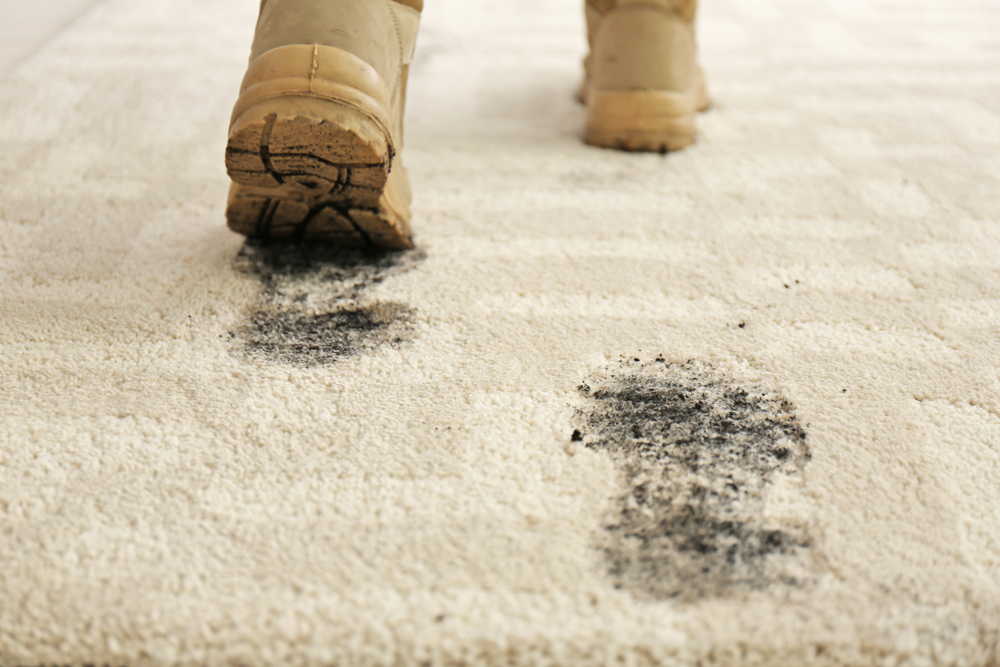 1: Keep Shoes Off to Keep Rug Clean
Our shoes track an incredible amount of dirt into our homes. And that dirt ends up deeply embedded in our rugs. Rugs are woven in a special, intricate way that creates pockets in your rug. These pockets can hold an incredible amount of dirt before your rug even begins to look dirty!
So to keep that dirt at bay, have family members and guests take their shoes off before coming inside. When a majority of guests walk through your home, shoeless, this will greatly reduce the amount of dirt and moisture tracked into your rug.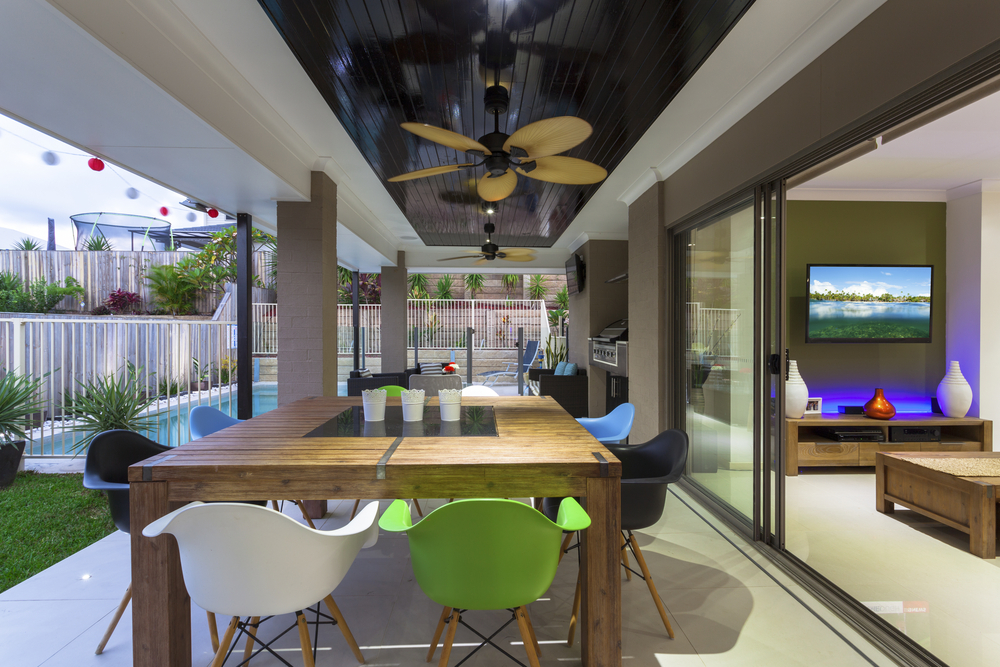 2: Entertain Outside
The perfect way to lessen foot traffic over your rug, and keep dirt and mess out of your home, is to entertain outside. Summer gives us the perfect weather and long, relaxing days to entertain guests outside. And, with Australian home design blurring the line between indoors and outdoors, it makes entertaining easier!
Encourage your kids to play outside, so they aren't running around on your rugs. Entertain outside to make the most of the weather, and avoid stains and spills on your rugs.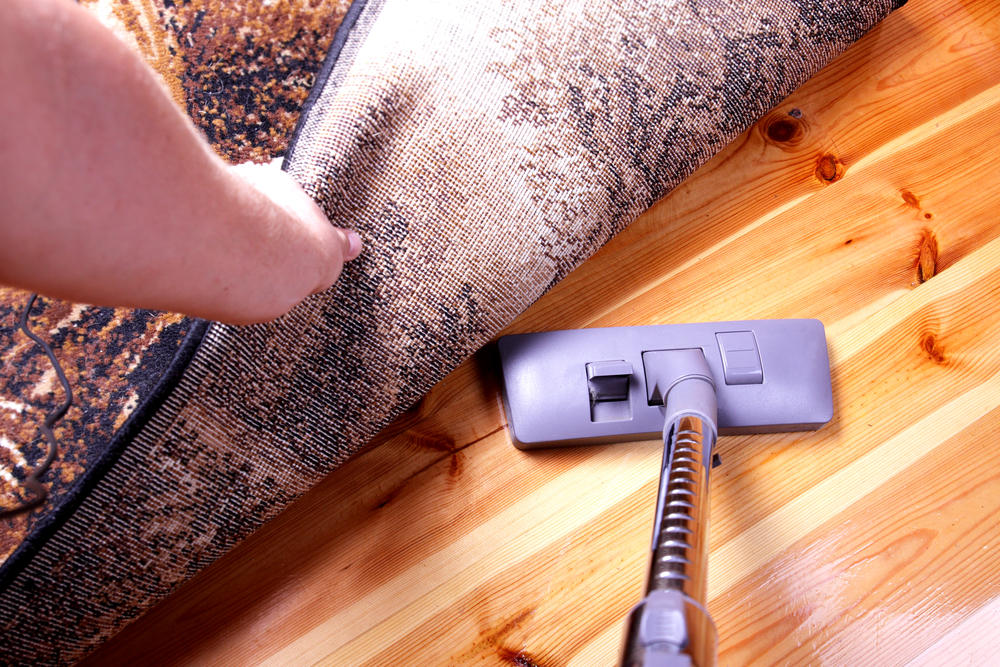 3: Vacuuming to Keep Your Rug Clean
Regular vacuuming helps remove dirt, allergens and dust from your rugs. This not only keeps your rug looking spotless, it protects your family – especially those with allergies, asthma and hayfever! You should vacuum your rug at least once a week, and more if you are frequently entertaining.
Make sure you also lift your rug and vacuum beneath it. Dirt and dust can gather under your rug and damage the backing. This is due to the fact that, as you walk over your rug, it rubs against the dirt, causing a sandpaper effect that wears away your rug.
Make sure you always vacuum the front and back of your rug, as well as the floor beneath, to prevent a costly rug repair or replacement.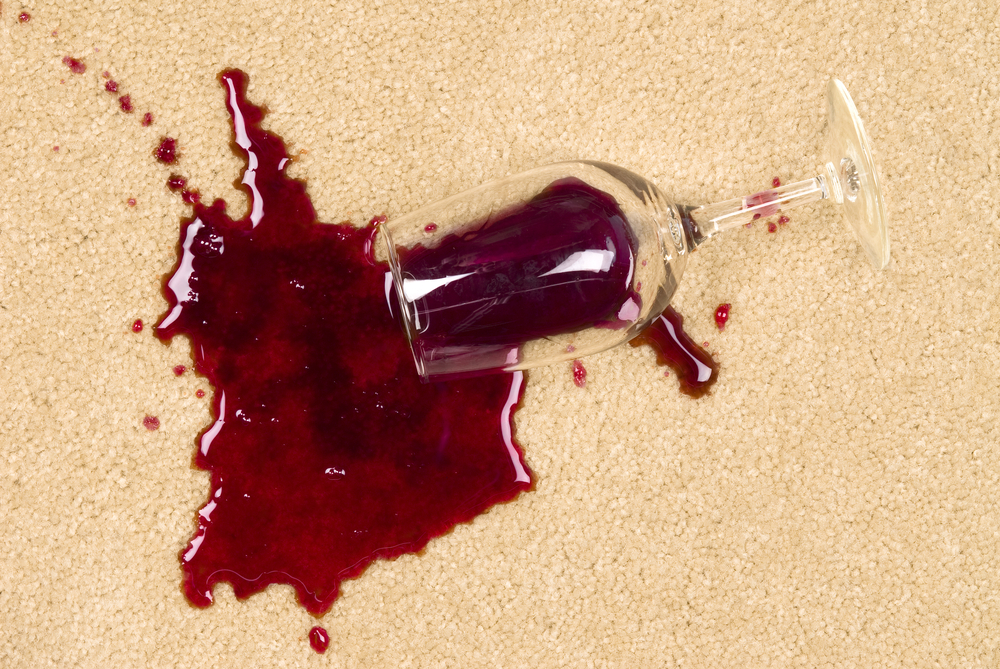 4: Spot Clean!
When you entertain or have people around, you are bound to encounter some accidents. Whether it is a spilled glass or a plate of food, you want to make sure everything is cleaned up as soon as possible.
When it comes to spilled liquids, you need to carefully blot the stain to sop up any excess liquid. Once you have blotted the stain, take your rug to a professional cleaner. Using home cleaning methods can actually make a stain worse, by damaging the rug fibres or setting the stain so it cannot be removed.
Dealing with spilled food? Make sure you pick up all food remnants, and carefully blot the stain. Once you have done so, take your rug to a professional cleaner. Off the shelf cleaning products can actually make a stain worse, causing it to bleed into other fibres or set deep into the rug.
When blotting a stain, make sure you don't rub. Rubbing liquid or food into rug fibres not only spreads the stain, it drives the stain deep into the pile, making it difficult – if not impossible – to remove.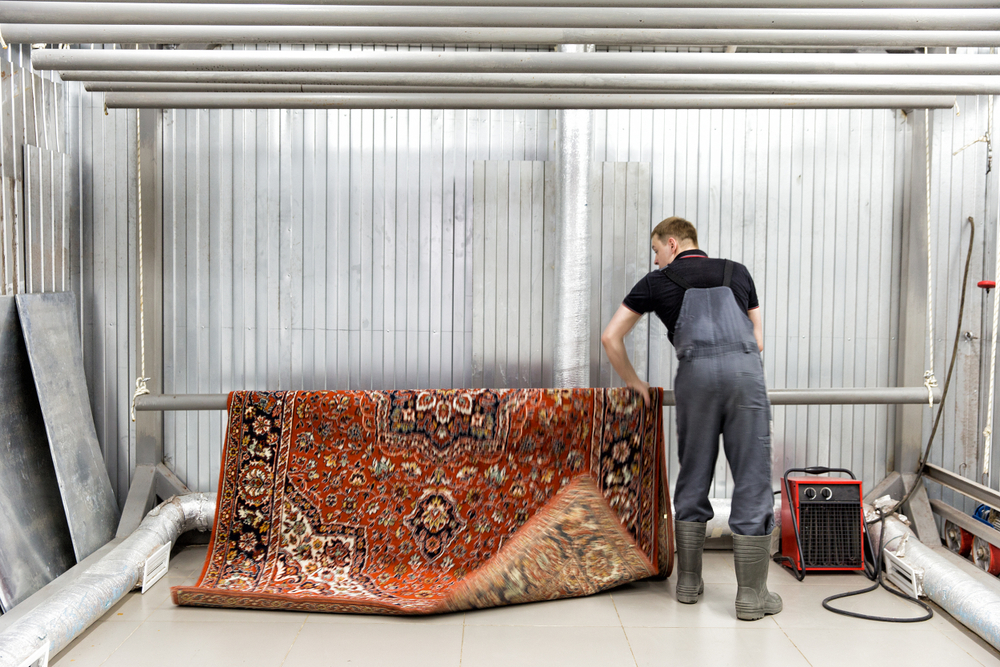 5: Contact a Professional Rug Cleaner
While it is tempting to rent a carpet cleaning machine, these machines are only meant to surface clean carpets. It is impossible to properly dry your rug out, which means you run the risk of dry rot and mildew – as well as that horrible wet dog smell!
Off-the-shelf cleaning products are also dangerous. These chemicals often cause dye bleed, staining and damage to rug fibres. They are also rarely environmentally friendly. Further, it is also difficult to completely remove these chemicals from your rug, after cleaning, which means they can slowly erode your fibres and dye.
A professional rug cleaner knows how to prevent dye bleed and damage to rug fibres, while removing built up dirt and stains. They also give you realistic expectations when it comes to stain removal or improvement.
Further, professional rug cleaners have the equipment and space to thoroughly clean and dry your rug, without the risk of further damage. Finally, professional rug cleaners, like Woods Rug Laundry, use environmentally safe cleaning solutions that protect your rugs and our environment.
Want help keeping your rug clean over summer? Contact the team at Woods Rug Laundry today. Our team offers a convenient pick up and delivery system so you never need to leave the comfort of your own home, while enjoying professional cleaning services!