With the silly season over and the kids going back to school, it is the best time to get your rug cleaned and ready for 2019. With all the stress of cooking, gifting and entertaining on your mind, it's unlikely you've had the chance to think of rug cleaning until now. Summer time is a time when the household is active, with the children at home, families visiting and get together. This means there is more traffic in and around the home and your rugs bear the brunt. And there are always a few rug stains that will magically appear after the holidays.
While we always say you should treat stains as soon as you see them, sometimes you don't notice them right away. But as soon as you do and as soon as you have time, it is important to get your rug treated! But there are some things you can do from home as well.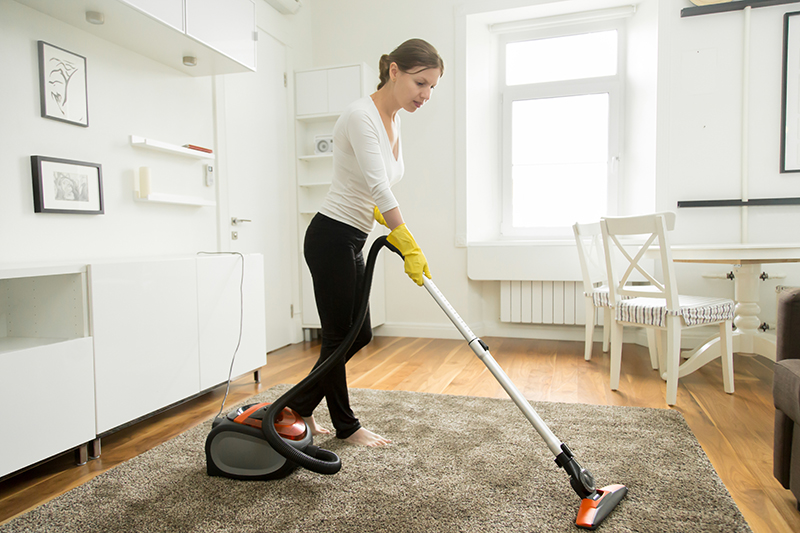 Vacuuming Rugs
In your house the vacuum is probably one of the hardest working appliances. And it is perfect for lifting a lot of the dirt and mess out of your rug after the holidays. Especially if your family have tracked dirt and sand through the house after the holidays. Depending on the type of rug you have, carefully vacuum the rug both front and back to remove the dirt. Further, it is important to vacuum under the rug in order to remove debris that can wear away the backing material of your rug, causing more damage.
Vacuuming also reduces the amount of allergens and other residues in the carpet, improving the quality of air in your home.
Food Stains on Rugs
Food stains are an inevitable part of the holiday season, especially if you're having a party in a room with a rug. And a little spill can turn into a big stain when walked on or treated incorrectly. Food colours tend to last longer if spilled on rugs, which is why it is important to clean them quickly.
Cleaning up the bulk of the stain immediately, by blotting it, is important. It is important to have a stain cleaned professionally as soon as possible. Off the shelf cleaners can actually cause a worsening of the stain. Instead, it is important that you have stains professionally cleaned to ensure that the right products are used the ensure the colour fastness of your rug while removing the stain as best as possible.
Wine Spills and Stains on Rugs
Red wine stains are some of the most stubborn stains to clean from rugs, after pet urine. This is due to the tannins in wine that give the red colour. These tannins instantly dye fabric fibres when in contact. This is why it is important to have wine stains treated as soon as possible, and not with off the shelf or commercial rug cleaning products.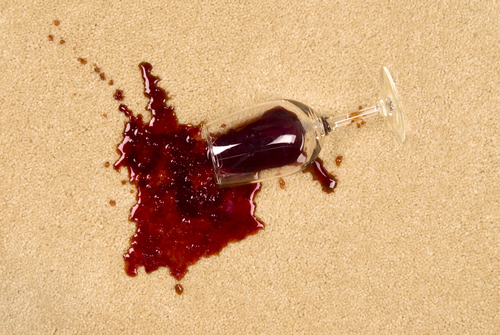 Wine Spills
Red wine is known to be one of the most stubborn to clean if it leaves stains on your carpet. The pigmentation in wine is because of tannins that give it its burgundy colour. White wine can also stain carpet but not to the same extent as red wine. It can instantly dye fabric fibres when in contact with them. This is why it's important to get rid of wine stains immediately. After blotting the stain, it is best to book your rug in to a professional rug cleaner as soon as possible so it can be assessed and cleaned. While there is no guarantee that the stain can be removed, a professional rug cleaner has a better chance of removing it or improving the look of the stain.
Three Tips to Preserve Your Rug During Summer!
1: Take Shoes Off at the Door
Shoes carry the most dust and dirt into a home. Asking your family and guests to remove their shoes before entering a house is an easy way to keep the dirt out and off your rugs. When the majority of people walk in the house with no shoes, it reduces the amount of moisture, grime, dirt and even grass trapped in your rug, considerably.
2: Make Use of Rug Mats and Pads
Mats and pads help cushion your rug, preventing it from sliding against the floor. This not only stops your rug from creasing up around furniture but also prevents them from scraping against dirt and debris trapped between the rug and the floor. In turn, this protects the backing on the rug, helping it resist wear and tear and prolonging its life.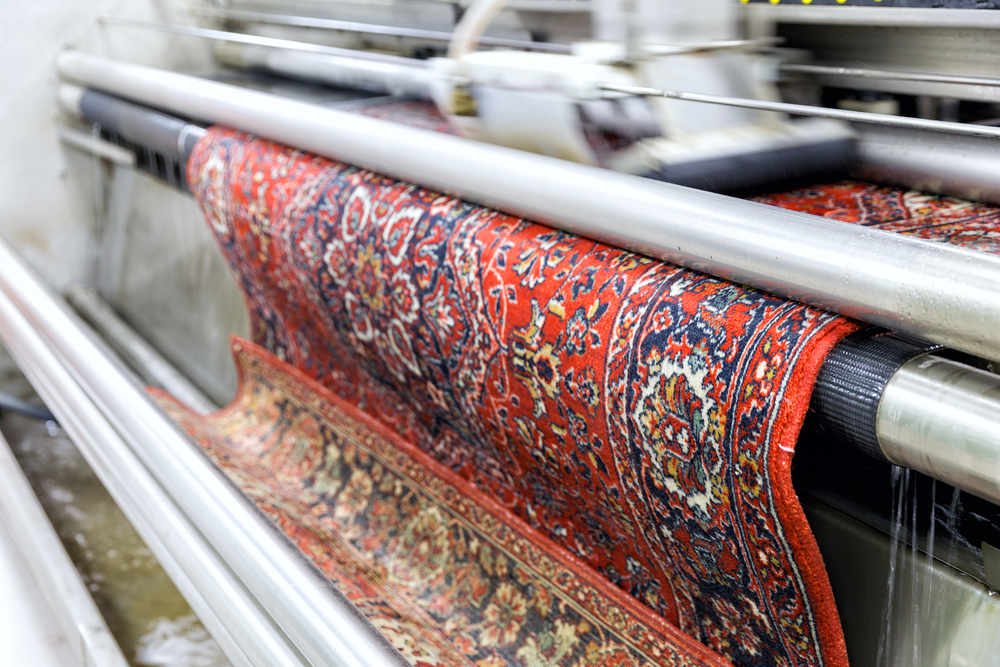 3: Hire a Professional Rug Cleaner
Hiring a professional at least twice a year ensures your rug is clean and fresh. Further, it also means your rug can be assessed for any damage or issues. This will also help extend the life of your rug. It will also improve the look of your home décor as well as the air quality in your home.
If your rug needs professional cleaning after the holidays, contact Woods Rug Laundry today. We make it easy to get your rug cleaned! Book your rug in today with our convenient online booking system. Further, we offer a pick up and drop off system so contact us today!